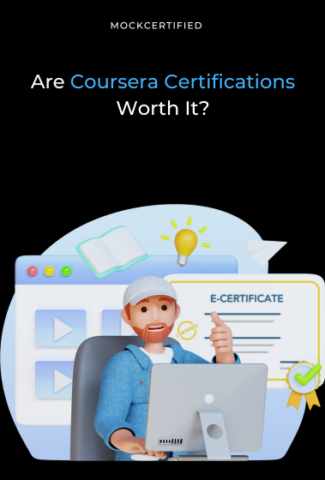 In today's competitive job market, acquiring new skills and credentials is crucial for professional growth and staying ahead of the curve.
Coursera, a renowned online learning platform, provides an extensive selection of courses and certificates.
However, many individuals often have this one question: "Are Coursera certifications worth it?"
As acquiring a certification requires the investment of time, effort, and money. Let's delve into the value of Coursera certifications and help you make an informed decision.
Table of Contents
Introduction: The Importance of Continuous Learning
The necessity of constant learning cannot be emphasized in today's quickly changing environment.
As industries transform and new technologies emerge, professionals need to update their skill sets to remain competitive.
Coursera provides a wide range of courses on a variety of topics, making it a popular alternative for anyone looking to broaden their knowledge and experience.
Understanding Coursera Certifications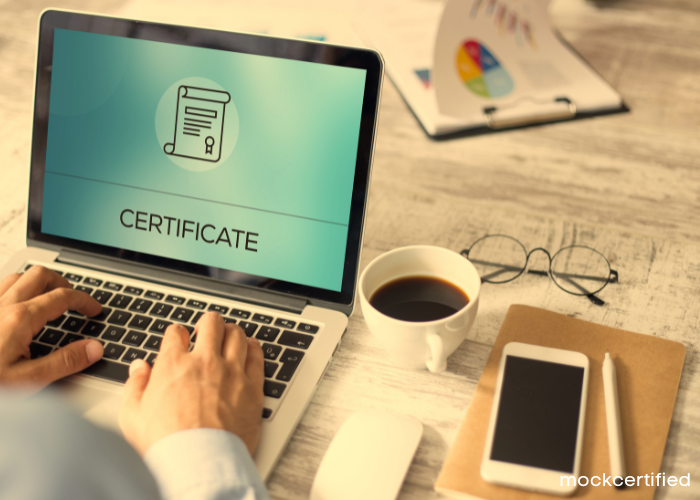 Coursera certifications are earned upon successful completion of online courses or specializations offered by renowned universities and organizations.
These certifications validate your knowledge and skills in a particular domain.
They are a testament to your commitment to continuous learning and can enhance your professional profile.
Now for the main question: Are coursera certifications worth it or not?
Relevance of Coursera Certifications in the Job Market
Coursera certifications hold significant value in the job market. Employers often recognize and appreciate the effort put into acquiring these certifications.
They demonstrate your initiative to upskill and adapt to changing industry trends.
Coursera certifications can make your resume stand out and increase your chances of landing job interviews.
If you are a professional or studying for a certification exam, we provide realistic mock examinations to help you improve your abilities. click here.
Learning Experience on Coursera
Coursera offers a user-friendly and interactive learning experience.
The platform provides video lectures, quizzes, assignments, and peer-reviewed assessments to ensure a comprehensive understanding of the subject matter.
Furthermore, Coursera's discussion forums enable learners to connect with fellow students, fostering collaborative learning and knowledge exchange.
Credibility and Recognition of Coursera Certifications
Coursera collaborates with top-tier universities and institutions, lending credibility and recognition to their certifications.
Partner institutions include prestigious names such as Stanford, Yale, and Princeton.
These affiliations add weightage to Coursera certifications, reinforcing their value in the eyes of employers and academic institutions.
Cost and Accessibility of Coursera Courses
One of Coursera's benefits is its accessibility and cost. While some courses are offered for free, Coursera also provides options for paid courses and specializations.
The flexibility in pricing allows learners to choose courses based on their budget and requirements.
Moreover, the online format eliminates the need for geographical constraints, enabling individuals from around the world to access high-quality education.
Coursera vs. Traditional Education
Coursera certifications are often compared to traditional education programs. While traditional education has its merits, Coursera offers unique advantages.
Firstly, Coursera allows for flexible learning, where you can study at your own pace and convenience.
This flexibility is particularly beneficial for working professionals or those with busy schedules.
Furthermore, Coursera's online platform gives you access to a broad choice of courses, allowing you to explore areas beyond the constraints of traditional schooling.
Networking and Community Engagement
One of the valuable aspects of Coursera is its emphasis on networking and community engagement. You may interact with learners from all backgrounds and sectors through Coursera, enabling cooperation and information exchange.
Discussion forums and peer interactions enable you to gain insights and perspectives from a global community of learners, enriching your learning experience.
Bridging Skill Gaps with Coursera Certifications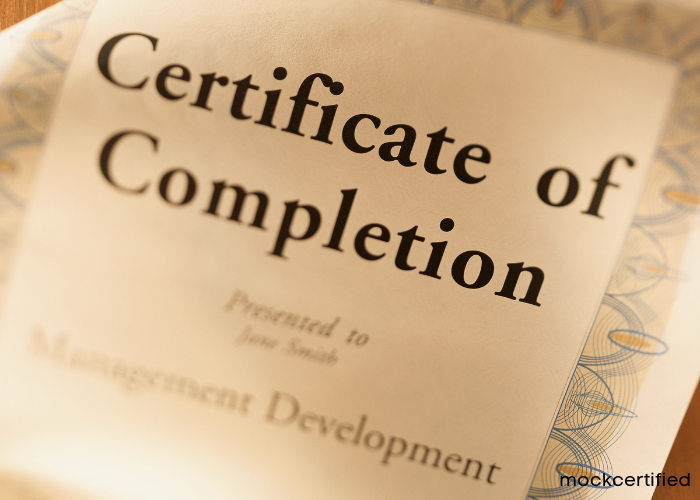 Coursera certifications offer an effective way to bridge skill gaps. Whether you're looking to acquire new skills or enhance existing ones, Coursera provides a vast catalog of courses to choose from.
By focusing on specific skills relevant to your field or desired career path, you can strengthen your expertise and increase your employability.
Coursera Specializations and Professional Certificates
Coursera offers specializations and professional certificates that provide in-depth knowledge in specific domains.
These programs are designed to offer comprehensive learning experiences and equip learners with specialized skills.
Coursera specializations and professional certificates can be particularly valuable for individuals looking to advance their careers in niche industries or specialized roles.
Top 3 Courses to Learn Coding
Coding for Everyone: C and C++ Specialization by U.C Santa Cruz
HTML, CSS, and Javascript for Web Developers by Johns Hopkins University
Crash Course on Python by Google
Top 3 Courses to Learn Ethical Hacking
Ethical Hacking Essentials (EHE) by EC-COUNCIL
Data Science Ethics by University of Michigan
Top 3 Courses to Learn Project Management
Project Management Specialization by University of Colorado Boulder.
Foundations of Project Management by Google.
Coursera Plus Subscription
Coursera Plus is a subscription plan offered by Coursera that provides unlimited access to thousands of courses and certifications.
With Coursera Plus, learners can explore and enroll in courses without additional costs.
This subscription model offers excellent value for those committed to continuous learning and seeking to maximize their educational opportunities on the platform.
Employer Perspective on Coursera Certifications
Many employers recognize the value of Coursera certifications. These certifications demonstrate your commitment to self-improvement and continuous learning, qualities that are highly valued in today's dynamic job market.
By showcasing Coursera certifications on your resume, you can impress potential employers and increase your chances of career advancement.
Coursera Certifications for Career Advancement
Coursera certifications can significantly contribute to your career advancement. They not only enhance your knowledge and skills but also showcase your dedication to professional development.
Whether you're aiming for a promotion within your current organization or seeking new opportunities elsewhere, Coursera certifications can strengthen your position and open doors to exciting career prospects.
Real-Life Application of Coursera Skills
Coursera's practical approach to learning is one of its strengths.
Coursera courses teach you skills and information that you can immediately apply in real-world situations.
This application-oriented learning ensures that you acquire skills that are relevant and valuable in your professional endeavors.
Conclusion: Are Coursera Certifications Worth It?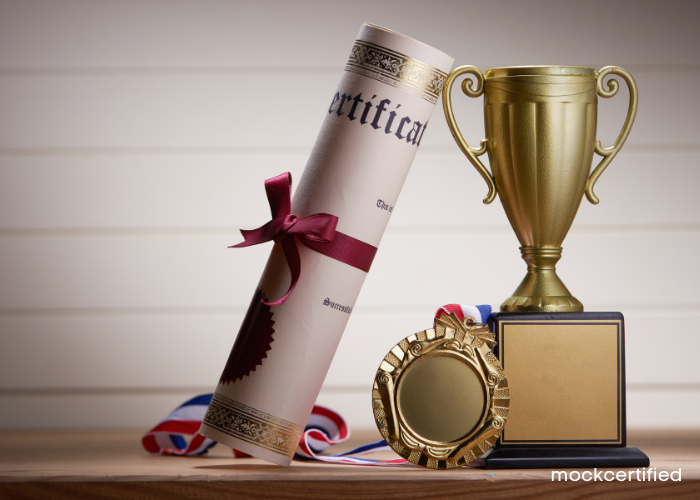 Yes, Coursera certifications are indeed worth it for individuals seeking to enhance their skills, expand their knowledge, and advance their careers.
The value of Coursera certifications lies in their credibility, relevance in the job market, accessibility, and practical application.
You can stay competitive, demonstrate your dedication to continual learning, and open up new prospects in your career journey by investing in Coursera courses and certificates.