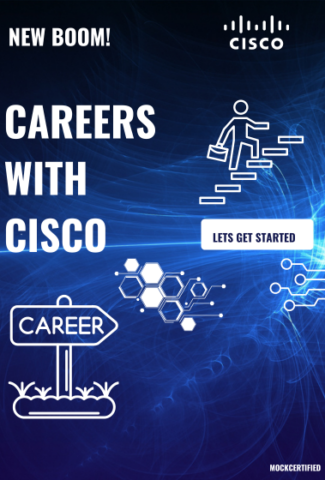 Table of Contents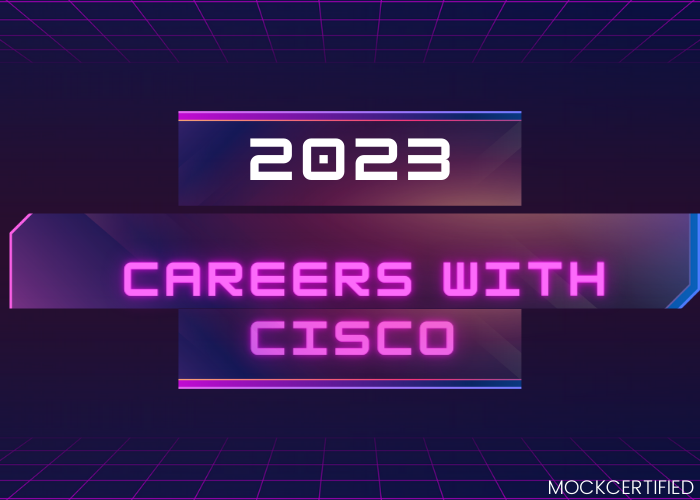 Careers with Cisco
Cisco Systems, usually known as Cisco, is a well-known worldwide technology company that focuses in networking hardware, software, and telecommunications equipment.
With its cutting-edge innovations globally, Cisco has been able to make a name for itself in the technology industry.
The different facets of establishing a prosperous Career with Cisco are examined in this article, including the company's offers, career routes, certification programs, employment prospects, and more.
Introduction
Technology is at the new beam of innovation and transformation in today's fast-paced digital world where all eyes are on techno driven industry and models. To function effectively, businesses all around the world rely on strong networking infrastructure and secure communication solutions.
Cisco is crucial in bringing together people, organizations, and technology on a worldwide scale because to its broad assortment of products and services.
What is Careers with Cisco?
Since its founding in 1984, Cisco has developed into a leading name in technology.
The business offers a variety of networking and communication solutions in addition to routers, switches, firewalls, wireless devices, collaboration tools, and security systems.
Cisco's dedication to innovation has produced ground-breaking networking breakthroughs that have helped companies prosper in the digital era.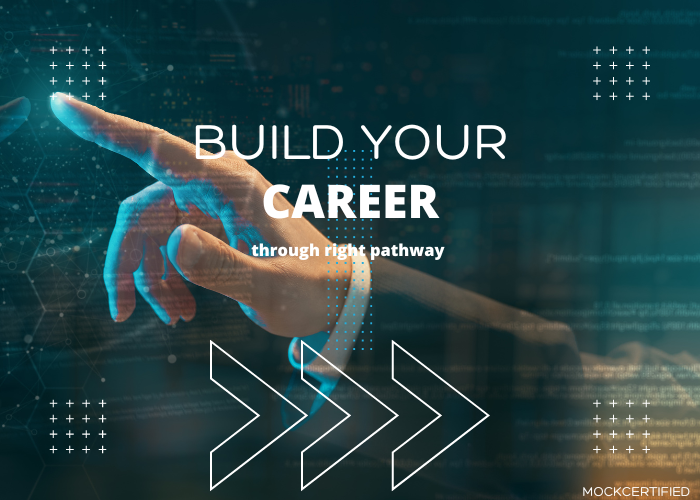 Why Choose Careers with Cisco?
Working at Cisco offers numerous benefits and opportunities for professionals seeking a rewarding and fulfilling career.
Here are some compelling reasons why choosing a career with Cisco can be a smart decision.
Global Opportunities:
Cisco operates in over 180 countries, providing a truly global work environment. With offices and customers worldwide, employees at Cisco have the chance to collaborate with diverse teams, gain international exposure, and work on projects with a global impact like ChatGPT.
This global reach fosters cultural exchange, expands professional networks, and opens doors to exciting career prospects.
Network Engineering:
Infrastructure for networks is designed, implemented, and maintained in large part by network engineers. They are responsible for ensuring seamless connectivity, optimal performance, and robust security across Cisco's networking solutions.
As a network engineer, you'll work with cutting-edge technologies like Cisco's routing and switching devices, wireless systems, and security appliances.
Cybersecurity:
Because of the growing risk of cyberattacks, organizations must prioritize cybersecurity. Cisco offers a range of cybersecurity solutions, and professionals in this field are in high demand.
As a cybersecurity professional at Cisco, your responsibilities will include creating and implementing security plans, doing risk analyses, handling security-related incidents, and keeping up with the most recent security threats and technological advancements.
Software Development:
The unique software solutions developed by Cisco's software development teams are in charge of improving the performance and usability of its networking devices.
Software engineers at Cisco have the chance to work on a variety of projects and advance networking technologies, from creating network management software to designing applications for collaboration and communication.
Sales and Marketing
Cisco relies on its knowledgeable sales and marketing staff to sell its goods and services, cultivate long-lasting client relationships, and spur company expansion.
You will interact with clients in these roles, ascertain their needs, and provide them specialised solutions. Professionals in sales and marketing at Cisco have the opportunity to cooperate with teams from other departments and with a variety of industries.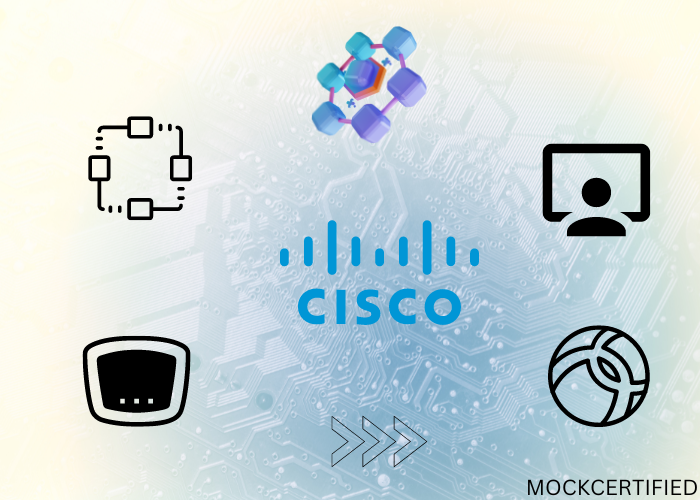 Certification Programs For Cisco
Cisco offers a comprehensive range of certification programs that validate the skills and knowledge required for various roles within the company and the wider IT industry. These certifications demonstrate proficiency in Cisco technologies and enhance career prospects. Here are some popular Cisco certifications:
CCNP collaboration
CCNP Data center
CCNP Security
Cyber Ops Associate
CCNP Enterprise
CCNA I200-301
Dev Net Associate
CCNP Data center
Job Opportunities At Cisco
Cisco offers a wide range of job opportunities across its various departments and locations. Career with Cisco will offer diverse fields ranging from technical roles to managerial positions, there are diverse career paths to explore. Here's a glimpse of the job roles available at Cisco:
Network Engineer
Cybersecurity Analyst
Software Developer
Sales Executive
Marketing Specialist
Project Manager
Technical Consultant
System Administrator
Solution Architect
Each job role comes with its unique responsibilities and requirements, but they all share a common thread of working with cutting-edge technologies and making a meaningful impact in the industry.
You can search for job openings after picking up the certification of cisco course by going through the mocks in particular domain which will reflect your relevant skills, and thereon you can go for final certification course and apply for respective job profile.
Success Stories
Real-life success stories of professionals who have built their careers with Cisco serve as inspiration for aspiring individuals. These stories highlight the diverse paths people have taken and the opportunities Cisco has provided. Let's take a look at a few:
These stories showcase the growth potential and possibilities that exist within Cisco. They demonstrate how individuals with determination, continuous learning, and a passion for technology can thrive in their careers with cisco and make a significant impact in their respective fields.
Conclusion
Choosing careers with Cisco opens up a world of opportunities in the dynamic and ever-evolving technology industry. Thanks to its extensive presence, state-of-the-art technology, and dedication to employee growth, Cisco offers a friendly and exciting work environment.
Whether you want to work as a network engineer, cybersecurity specialist, software developer, or excel in sales and marketing, Cisco provides a range of employment possibilities to fit your interests and credentials.
By obtaining Cisco certifications, you can enhance your professional credibility and open doors to exciting job prospects. The certification programs validate your expertise and proficiency in Cisco technologies, giving you a competitive edge in the industry.
FAQ's
What skills are required to work at Cisco to build Careers With Cisco?
You need to have a thorough knowledge of networking principles, excellent problem-solving skills, great communication talents, and a drive to pick up new knowledge and become used to cutting-edge technology if you want to work with Cisco.
How can I prepare for Cisco certification exams?
Cisco provides official study materials, practice exams, and training courses to help you prepare for certification exams. Additionally, hands-on experience with Cisco technologies and using lab environments can greatly enhance your readiness.
Are there remote job opportunities at Cisco?
Yes, Cisco offers remote job opportunities in various roles, depending on the nature of the position and business requirements. Check the job listings for specific details on remote work options.
How can I advance careers with Cisco?
Cisco encourages career growth through continuous learning, internal mobility programs, and mentorship opportunities. Take advantage of training programs, certifications, and networking within the company to expand your skills and explore new roles.