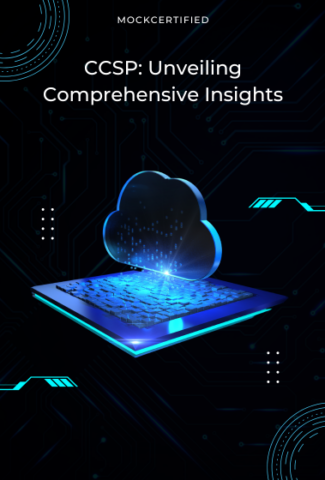 Table of Contents

Organizations now store, handle, and analyze data differently thanks to cloud computing. As more businesses transition to cloud-based infrastructure, the need for robust cloud security measures becomes paramount.
The Certified Cloud Security Professional (CCSP) certification equips professionals with the knowledge and skills to secure cloud environments effectively.
We'll go into the importance of CCSP, the certification procedure, career options, and more in this blog.
Introduction to CSSP
CCSP stands for Certified Cloud Security Professional. It is a globally recognized certification developed by (ISC)² and the Cloud Security Alliance (CSA).
The Certified Cloud Security Professional certification demonstrates an individual's proficiency in cloud security and validates their ability to design, implement, and manage secure cloud environments.
Importance of CCSP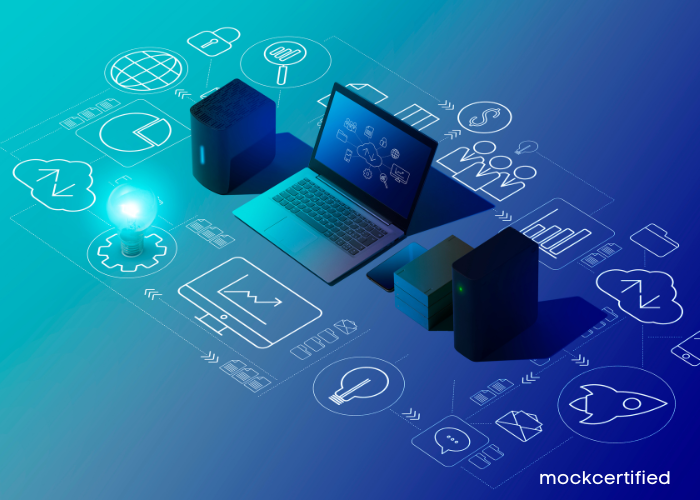 With the increasing prevalence of cloud computing, organizations face unique security challenges. The Certified Cloud Security Professional certification equips professionals with the necessary skills to address these challenges effectively.
It helps organizations ensure the confidentiality, integrity, and availability of data stored and processed in the cloud.
CCSP Certification
The Certified Cloud Security Professional certification is designed for IT and cybersecurity professionals who have experience in cloud security architecture, design, operations, and service orchestration.
It covers a wide range of cloud security-related issues, such as cloud principles, governance, legal considerations, and compliance, among many others.
Benefits of CCSP certification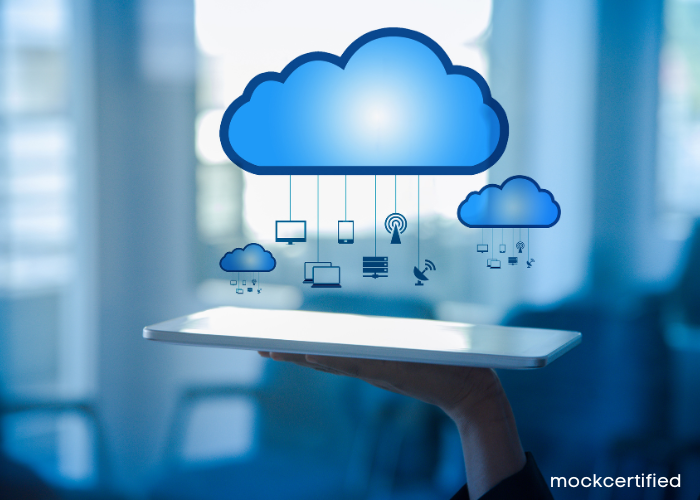 Achieving the Certified Cloud Security Professional certification demonstrates your commitment to cloud security excellence and can enhance your career prospects.
Some benefits of CCSP certification include industry recognition, increased job opportunities, higher earning potential, and access to a network of like-minded professionals.
Domain Knowledge
To excel in cloud security and earn the CCSP certification, a solid understanding of various domains is essential. Let's briefly explore these domains:
Cloud Computing
The principles of cloud computing, including virtualization, cloud architecture, public, private, and hybrid deployment types, as well as IaaS, PaaS, and SaaS cloud service models.
Information Security
Foundational knowledge of information security principles, practices, and technologies, such as risk management, cryptography, network security, identity and access management (IAM), and security operations.
Legal and Compliance
Understanding of legal and compliance requirements applicable to cloud environments, such as data privacy laws, regulatory frameworks, industry standards, and contractual obligations.
Data Privacy
Having an understanding of data privacy principles, privacy-enhancing technology, data categorization, data management, data retention, and privacy laws, including the General Data Protection Regulation (GDPR) and the California Consumer Privacy Act (CCPA).
Data Governance
Understanding of data governance principles, data lifecycle management, data classification and labeling, data access controls, and data quality assurance in cloud environments.
Exam Details
Exam Format
The CCSP exam consists of 125 multiple-choice questions that test your knowledge and understanding of the various domains related to cloud security.
A passing score of 700 out of 1,000 is needed to complete the three-hour exam and get certified.
Study Materials
To prepare for the CCSP exam, it is recommended to study the Official (ISC)² CCSP Study Guide, which covers all the domains and provides in-depth explanations and examples.
Additionally, practice exams, online training courses, and reference books can supplement your preparation.
Exam Preparation Tips
Start by reviewing the CCSP Common Body of Knowledge (CBK) to understand the domains and topics covered in the exam.
Create a study plan and allocate sufficient time for each domain.
Utilize resources like study guides, practice exams, and online forums to reinforce your knowledge.
Additionally, hands-on experience in cloud security implementation and operations can significantly enhance your understanding of the concepts.
Job Opportunities
Industry Demand
The demand for cloud security professionals is on the rise as organizations prioritize data protection and security in their cloud environments.
Both public and private sector organizations, including as major corporations, governmental organizations, and consulting companies, are interested in hiring professionals with the CCSP certification.
CCSP certification opens up various career paths, including roles such as Cloud Security Architect, Cloud Security Engineer, Cloud Compliance Manager, Cloud Security Consultant, and Security Analyst.
These roles involve designing and implementing security measures, assessing and managing risks, ensuring compliance, and providing guidance on secure cloud adoption.
Roles and Responsibilities
You can be in charge of creating and executing cloud security plans, doing risk analyses, building safe cloud architectures, administering access controls, keeping an eye on security incidents, and making sure industry rules are followed as a certified cloud security expert.
Salary and Career Growth
Competitive salaries
Cloud security professionals with CCSP certification are highly sought after, and their salaries reflect this demand.
According to industry reports, CCSP-certified professionals earn competitive salaries, often higher than non-certified peers in similar roles.
Career advancement prospects
Earning the CCSP certification demonstrates your expertise and commitment to cloud security.
It can open doors to career advancement opportunities such as leadership roles, consulting engagements, and participation in high-profile projects.
Continuous learning and staying updated with the latest trends in cloud security can further enhance your career prospects.
Conclusion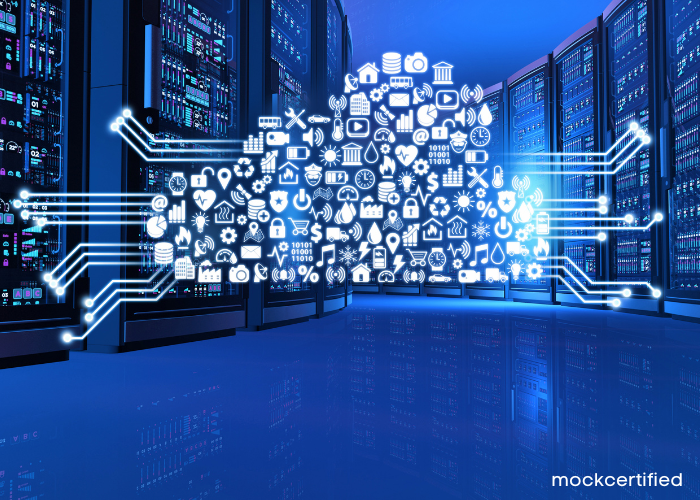 It is impossible to overestimate the significance of effective cloud security measures in a time when businesses significantly rely on cloud technology.
Professionals are given the knowledge and abilities necessary to defend cloud environments against possible threats and vulnerabilities via the Certified Cloud Security Professional (CCSP) certification.
By obtaining the CCSP certification, you position yourself as a trusted expert in cloud security, opening up a world of job opportunities and career growth.