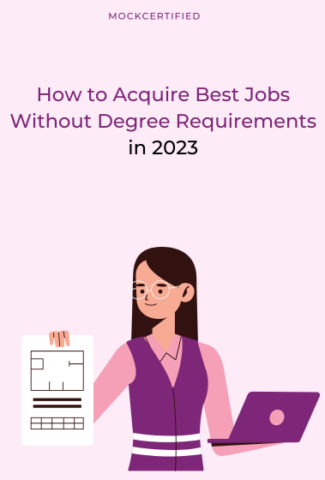 In today's competitive job market, a degree is sometimes viewed as a necessary for a successful career.
But it doesn't mean that there is an unavailability of the best jobs without degree requirements.
We'll look at some of the top careers that provide outstanding possibilities, employment stability, and appealing pay, all without requiring a degree.
So, whether you're considering alternative paths or exploring different career options, this article will provide valuable insights into some of the most promising jobs available today.
Introduction
A college degree was formerly thought to be the ticket to a prosperous job.
However, the employment market has evolved, and companies increasingly place a greater premium on skills, experience, and practical knowledge rather than academic education alone.
This shift has opened up new avenues for individuals without a degree to secure fulfilling and well-paying jobs.
Importance of a Degree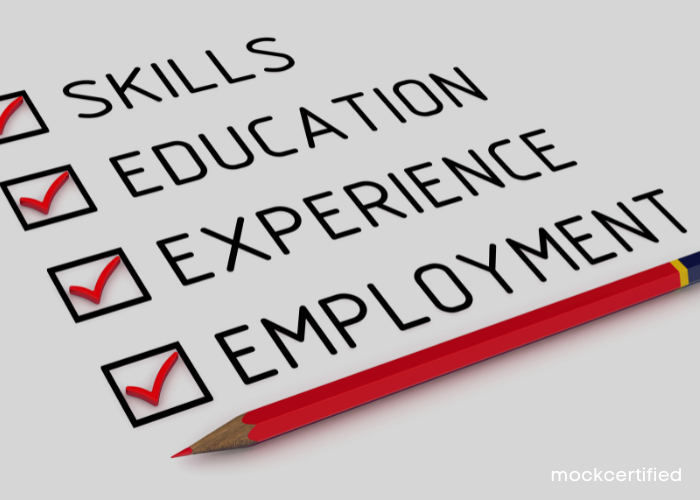 A college degree provides its own set of benefits in terms of knowledge and abilities, but it is not the sole road to success.
Many successful individuals have built rewarding careers without a degree, leveraging their talents, experience, and dedication to excel in their chosen fields.
Rising Demand for Non-Degree Jobs
In recent years, the demand for non-degree occupations has gradually increased. Many sectors are facing skilled labor shortages, and businesses are actively recruiting employees with suitable experience and specific skills.
This trend has provided a plethora of options for persons without a college diploma.
You can appear for certification exams and get certified under your preferred professional to secure a high paying job.
Check out some low-cost mock tests for high-in-demand certification exams here.
Best Jobs Without Degree Requirements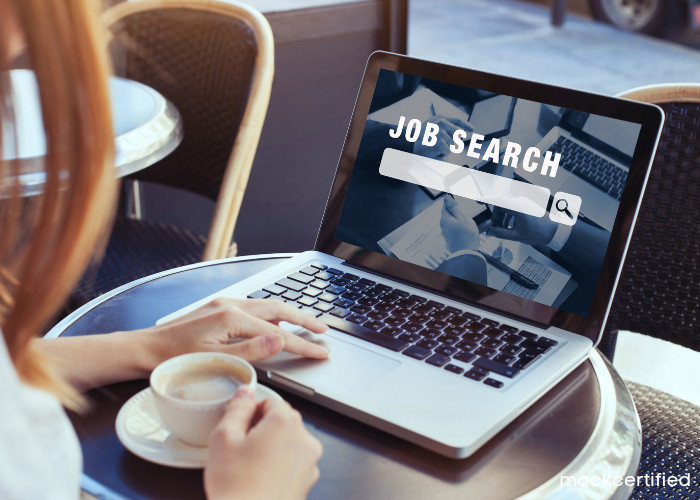 Web Developer
Web development is a rapidly growing field that offers excellent career prospects. As a web developer, you will construct and manage websites while ensuring functionality, responsiveness, and user experience.
With the increasing demand for online presence, web developers are in high demand, and their salaries reflect the importance of their role.
Electrician
Electricians are essential in the design and maintenance of electrical systems. Individuals can get the essential skills and knowledge to become certified electricians through apprenticeships and vocational training programs.
The job offers stability, job security, and the opportunity to work on a variety of projects. They are highly regarded in today's world since their abilities are required in a wide range of situations, including residential, commercial, and industrial.
Their work involves installing, repairing, and maintaining electrical systems, ensuring they comply with safety regulations and codes.
Electricians can earn a competitive salary and have the potential for career growth by specializing in areas such as industrial wiring, renewable energy systems, or automation.
Commercial Pilot
If you enjoy flying, being a commercial pilot may be a thrilling and lucrative career path.
While a college degree is not required, prospective pilots must get a private pilot's license and complete lengthy flying training at a registered flight school.
Commercial pilots fly aircraft for various purposes, including transporting passengers, cargo, or conducting aerial tours.
They must be outstanding pilots with great decision-making skills and the capacity to stay calm under duress. The job offers travel opportunities, competitive salaries, and potential career advancement.
Real Estate Agent
A career as a real estate agent can be lucrative for individuals without a degree. Real estate agents help customers purchase, sell, or rent property.
While state licensing requirements vary, becoming a real estate agent usually entails taking a pre-licensing course and passing a license test.
Successful real estate agents possess excellent communication and negotiation skills, market knowledge, and the ability to build and maintain client relationships.
The job provides flexibility, the potential for high earnings through commissions, and the opportunity to work independently or with established real estate agencies.
Graphic Designer
A job as a graphic designer may be an appropriate match if you have a creative flare and an eye for visual aesthetics. Graphic designers provide visual content for many mediums such as print, digital media, ads, and branding materials.
While a degree in graphic design can be advantageous, a strong portfolio showcasing your skills and creativity is often more important to prospective employers.
Graphic designers use specialized software to develop visually appealing designs, incorporating color theory, typography, and layout principles. Graphic designers are in great demand in areas such as advertising, marketing, and media.
Aircraft Mechanic
Aircraft mechanics are in charge of inspecting, repairing, and maintaining planes to guarantee their safety.
While a degree is not mandatory, aircraft mechanics typically complete a certification program from an aviation maintenance technician school.
They must possess a strong understanding of aircraft systems, electrical components, and engines. Aircraft mechanics work in hangars, maintenance facilities, or airports, ensuring that aircraft are in optimal condition and comply with safety regulations.
The job offers job security, the potential for specialization in different types of aircraft, and the satisfaction of playing a crucial role in aviation safety.
Massage Therapist
Massage therapy is a popular field that offers the opportunity to help others relax, reduce stress, and alleviate muscle tension.
While specific requirements vary by state, becoming a licensed massage therapist typically involves completing a certification or diploma program from an accredited school.
Massage therapists use their knowledge of anatomy, physiology, and various massage techniques to provide therapeutic treatments to clients. They work in various settings such as spas, wellness centers, clinics, or may even choose to establish their own private practice.
The demand for skilled massage therapists is steady, and they can enjoy a flexible work schedule, the satisfaction of improving clients' well-being, and the potential for high earnings through tips and repeat clientele.
Personal Trainer
A job as a personal trainer is a wonderful alternative for persons who are enthusiastic about fitness and helping others accomplish their health objectives. While formal education is not required, most employers prefer personal trainers with certification from reputable fitness organizations.
Personal trainers work one-on-one with customers, creating tailored workout routines, advising on appropriate form and technique, and inspiring them to achieve their fitness goals. They may work in fitness centers, gyms, or offer their services independently. Personal trainers may make a difference in people's lives, have a flexible schedule, and further their careers by focusing in areas such as sports performance, rehabilitation, or nutrition coaching.
Plumber
Plumbers are essential in the maintenance and repair of plumbing systems, guaranteeing the appropriate operation of water supply, drainage, and gas systems.
While a college degree is not necessary, most ambitious plumbers undergo an apprenticeship or vocational training program.
Plumbers install and repair pipes, fixtures, and appliances in a range of situations, including residential, commercial, and industrial. The demand for skilled plumbers is consistently high, and the job offers job security, competitive wages, and the potential for entrepreneurship by starting their own plumbing business.
Paralegal
Paralegals provide vital support to lawyers and law firms by assisting with legal research, drafting documents, organizing case files, and conducting administrative tasks.
While a degree is not mandatory, many paralegals complete a paralegal studies program or obtain a certification to enhance their knowledge and marketability. Paralegals work in law firms, government agencies, corporate legal departments, or can specialize in specific areas of law such as criminal, corporate, or family law.
Strong organizational abilities, attention to detail, and a firm awareness of legal procedures are required for the work. Paralegals can enjoy a stimulating work environment, potential career growth, and the satisfaction of contributing to the legal process.
Fashion Stylist
If you have a passion for fashion and an eye for style, working as a fashion stylist might be an interesting option. While a fashion degree is not required, having a good sense of fashion trends, aesthetics, and knowledge of various clothing companies important.
Fashion stylists work with individuals, celebrities, photographers, or fashion magazines, assisting in selecting clothing, accessories, and creating visually appealing looks.
They may also be involved in fashion show production, editorial shoots, or personal shopping services. The job offers creativity, networking opportunities, and the chance to work in diverse fashion-related industries.
HVAC Technician
HVAC (short for Heating, Ventilation, and Air Conditioning) professionals take care of installing, maintaining, and repairing heating and cooling systems in homes, businesses, and industries.
While a degree is not mandatory, HVAC technicians typically complete a certification or associate's degree program from a trade or technical school.
HVAC technicians need to have a strong understanding of electrical components, refrigeration systems, and troubleshooting techniques.
They operate with furnaces, air conditioners, boilers, and ventilation units, among other heating and cooling equipment.
HVAC technicians ensure that these systems operate efficiently, maintain indoor air quality, and comply with safety standards.
The demand for skilled HVAC technicians remains steady, and the job offers competitive salaries, opportunities for specialization, and the satisfaction of providing essential comfort to individuals and businesses.
Sound Engineer
For individuals passionate about music and audio technology, a career as a sound engineer can be a dream job. While formal education is not always required, many sound engineers complete specialized training programs or obtain certifications in audio engineering.
Sound engineers work in recording studios, live music venues, theaters, or film and television production companies. They are responsible for capturing, mixing, and enhancing sound recordings, ensuring high-quality audio for various media platforms.
Sound engineers utilize their technical expertise and knowledge of sound equipment, software, and acoustics to produce excellent sound production. The profession allows for creativity, collaboration with outstanding artists, and the possibility to contribute to the production of fascinating audio experiences.
Executive Assistant
Executive assistants provide administrative support to high-level executives, CEOs, or top-level management in organizations. While a degree is not necessarily necessary, this profession requires good organizational skills, attention to detail, and strong communication skills.
Executive assistants manage calendars, schedule appointments, coordinate travel arrangements, prepare documents, and handle correspondence on behalf of executives.
They act as a crucial link between executives and other staff members, ensuring smooth operations and effective communication within the organization.
The job offers a fast-paced work environment, exposure to strategic decision-making processes, and the potential for career advancement within the executive support field.
Advantages of Non-Degree Jobs
Choosing a non-degree job offers several advantages. Firstly, it allows individuals to enter the workforce more quickly, without the time and financial commitments of pursuing a college degree.
Non-degree labor frequently include on-the-job training, apprenticeships, or vocational programs, allowing individuals to obtain practical skills and experience while earning a wage.
Additionally, many non-degree jobs offer competitive salaries, job security, and the potential for career growth through specialized certifications, professional development, and experience-based promotions.
These professions also allow people to pursue their hobbies, explore other sectors, and build skills that are in great demand.
Challenges and Skills Required
While the best jobs without degree offer promising prospects, they do come with their own challenges. Individuals entering these fields may face stiffer competition, as more people explore alternative career paths.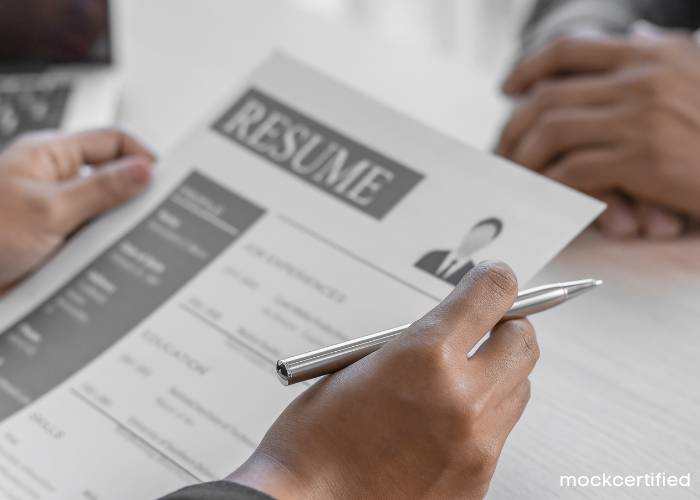 As a result, developing the essential abilities and standing out from the throng is critical. Strong communication and interpersonal skills, problem-solving abilities, adaptability, a drive to continually learn and grow, and a strong work ethic are some necessary attributes for success in non-degree occupations.
Building a network, seeking mentoring, and taking advantage of professional development opportunities can all help you succeed in these industries in the long run.
Conclusion
As the work market develops, the assumption that a college degree is the sole road to a successful career is being challenged. Many rewarding and well-paying jobs exist for individuals without a degree.
From web developers and electricians to personal trainers and fashion stylists, there is a wide range of opportunities available in various industries. These jobs provide stability, job security, and the potential for career growth.
Individuals can excel in their chosen sectors by acquiring specialized skills through vocational training, certifications, apprenticeships, or on-the-job training.
It is vital to emphasize that success in non-degree job requires outstanding communication skills, problem-solving abilities, adaptability, continuous learning, and a strong work ethic.
Take the time to investigate other choices, define your interests, and understand the essential skills and qualifications for your chosen industry if you're considering a career route without a degree.
Engage in networking opportunities, seek mentorship, and stay updated on industry trends to enhance your professional growth.
Without a degree, you may construct a successful and happy career in the job market with the appropriate approach and perseverance and the secret to success is your enthusiasm, dedication, and drive to learn and grow on a regular basis.