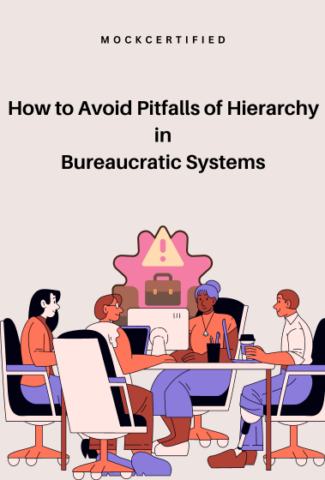 Table of Contents
Introduction
The business environment in today's world is forever-changing, agility and innovation are bound to stay ahead of the competition.
Companies that are trapped down by excessive bureaucracy and hierarchy, on the other hand, struggle to keep up with the changing times.
The need for approvals and multiple meetings with stakeholders for even small changes can lead to a significant waste of time, effort, and money. 
Let's explore about the pitfalls of bureaucracy and how to avoid them in order to drive progress.
The Curse of Hierarchy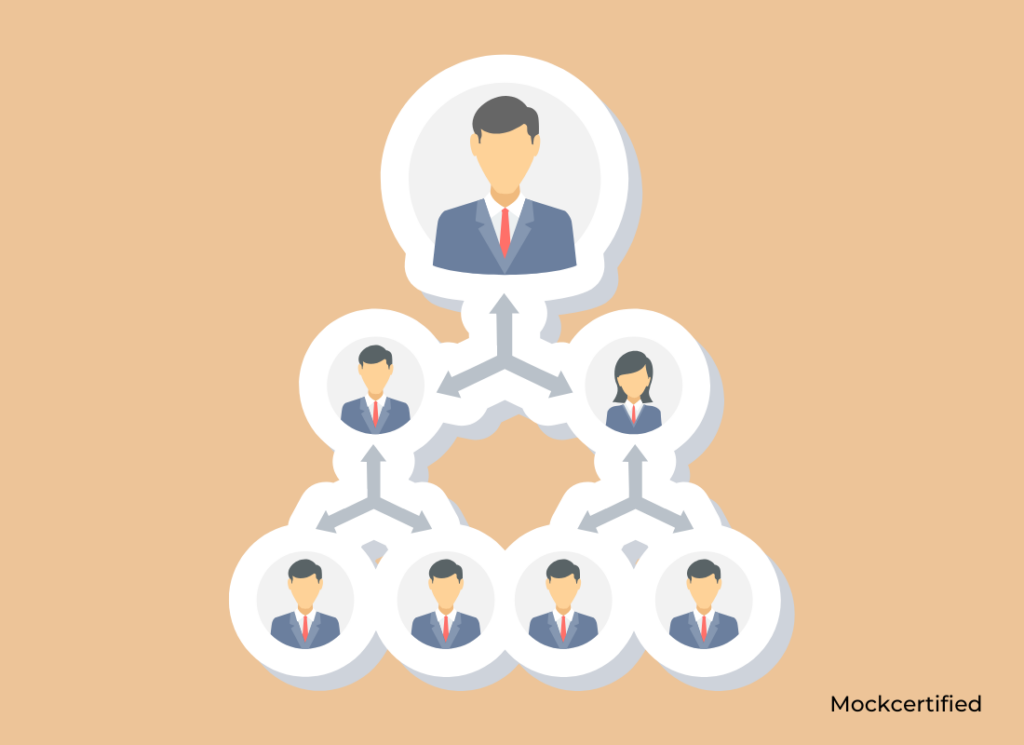 The hierarchy is a never-ending thing that can hinder progress. We all know that every organization has a hierarchy, but once it turns too rigid, it leads to many pitfalls.
Such as, the decisions are made at the top, and ideas from lower-level employees are often ignored.
This can create a lack of innovation, creative solutions, lack of motivation and engagement among employees, which can have a negative impact on productivity and performance.
The Tyranny of Approvals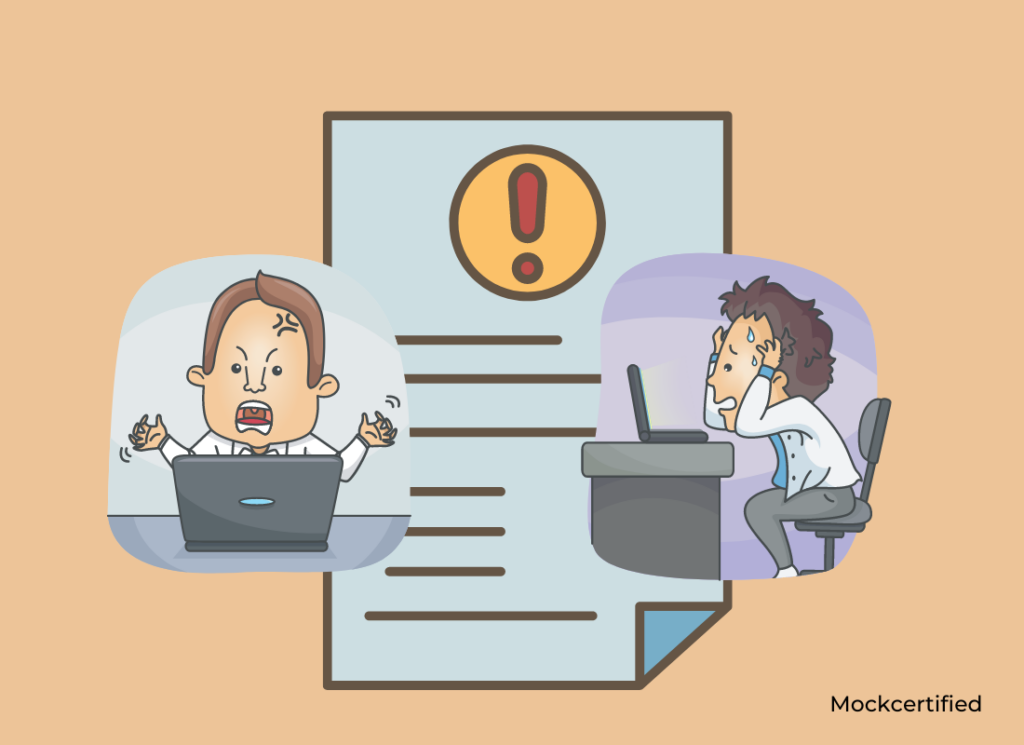 Another problem with bureaucracy is the need for approvals. Getting approval for every small change can be a tedious and time-consuming process.
It can lead to delays in decision-making and implementation, resulting in missed opportunities and lost revenue.
Moreover, the process of approvals can be demotivating for employees who want to take ownership of their work and make decisions independently. They may feel frustrated and powerless, leading to decreased job satisfaction and higher turnover rates.
How to Avoid the Pitfalls of Bureaucracy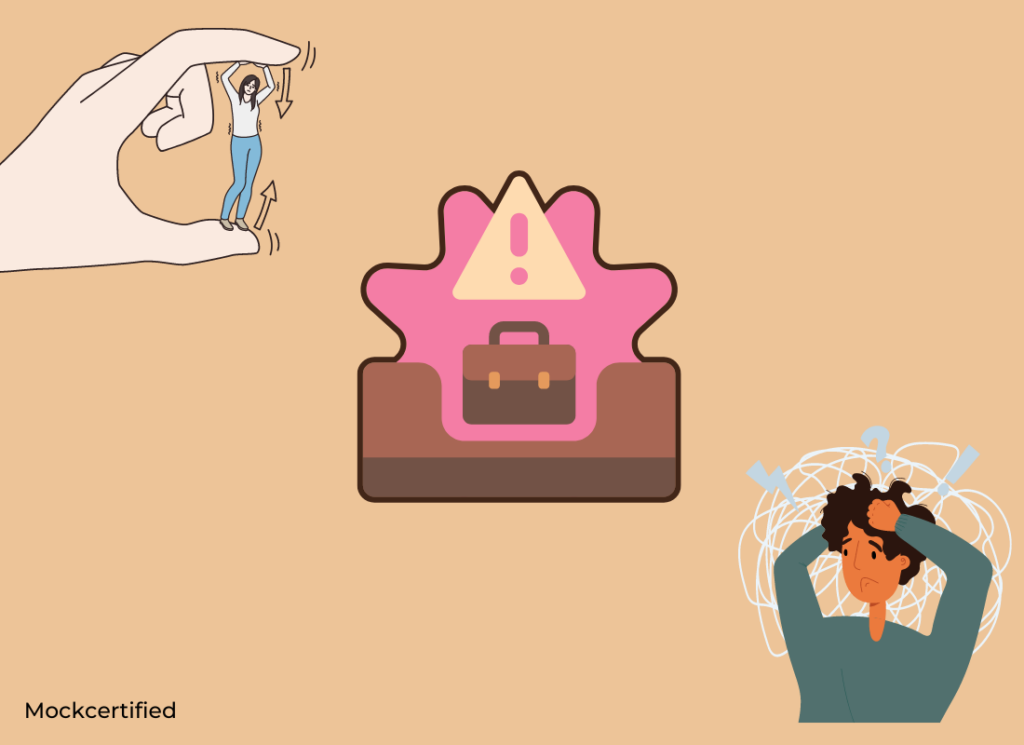 The good news is that there are ways to avoid the pitfalls of bureaucracy and hierarchy. Here are some suggestions:
Create a Culture of Trust and Collaboration
To avoid bureaucracy, it is essential to create a culture of trust and collaboration.
This means promoting open communication, listening to feedback, and encouraging employees to take ownership of their work.
It also means empowering employees to make decisions independently and providing them with the resources and support they need to succeed.
Streamline Approval Processes
To avoid the tyranny of approvals, it is important to streamline approval processes.
This can be done by setting clear guidelines and delegating decision-making authority to the appropriate levels of the organization.
It also means leveraging technology to automate approval processes and reduce the time and effort required for approvals.
Embrace Agile Methodologies
Agile methodologies can help organizations stay nimble and respond quickly to changing market conditions.
By breaking down silos and promoting cross-functional collaboration, agile methodologies can help organizations become more efficient and effective.
They can also help reduce bureaucracy and improve decision-making by empowering employees at all levels of the organization.
Foster a Culture of Continuous Improvement
To stay competitive, organizations must continually improve their products, services, and processes.
This requires a culture of continuous improvement, where employees are encouraged to identify areas for improvement and take ownership of implementing changes.
By fostering a culture of continuous improvement, organizations can stay ahead of the curve and drive progress.
Bureaucracy and hierarchy can be significant roadblocks to progress. They can hinder innovation, creativity, and motivation, leading to missed opportunities and lost revenue.
To avoid such pitfalls, organizations must create a culture of trust and collaboration, streamline approval processes, embrace agile methodologies, and foster a culture of continuous improvement.
By doing so, they can stay nimble, responsive, and competitive in today's fast-paced business environment.
There are many leaders who have shared their thoughts on bureaucracy and its impact on progress.
One such leader is Elon Musk, the CEO of SpaceX and Tesla. Musk is known for his focus on innovation and his drive to push boundaries, but he has also spoken out about the negative impact of bureaucracy on progress.
In a 2019 interview with Recode, Musk criticized the bureaucratic culture of many large organizations, stating that "bureaucracy is inherently soul-destroying" and that it can stifle creativity and innovation. He also spoke about the importance of having a clear mission and vision for an organization, and how bureaucracy can detract from that.
Musk's views on bureaucracy are not unique, and many other leaders have spoken out about the negative impact it can have on progress. For example, former U.S. President Barack Obama has spoken about the need to streamline government bureaucracy in order to make progress on important issues.
The founder and CEO of Amazon, Jeff Bezos has emphasized the need for speed and efficiency in decision-making. In his 2016 letter to shareholders, Bezos wrote that "most decisions should probably be made with somewhere around 70% of the information you wish you had. If you wait for 90%, in most cases, you're probably being slow."
These leaders mentioned above, like many others, understand that bureaucracy can be a significant hindrance to development and innovation. They emphasize the need for clear decision-making processes, streamlined communication, and a focus on achieving a clear mission and vision.
Conclusion
In conclusion, bureaucracy can be a major obstacle to progress, and it is important for leaders to be aware of its negative impacts.
By focusing on clear communication, streamlined decision-making processes, and a clear mission and vision, organizations can avoid the pitfalls of bureaucracy and continue to innovate and push boundaries.
If you've enjoyed reading this blog, make sure to check out more here.