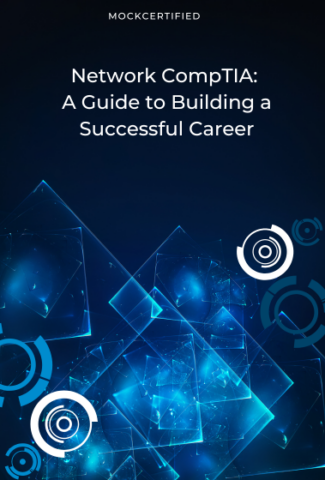 Table of Contents
Introduction
CompTIA, short for Computing Technology Industry Association, is a worldwide known nonprofit organization that provides a wide range of vendor-neutral IT certifications.
Demand for educated specialists who can design, manage, and maintain reliable network infrastructures is growing across the board, from small businesses to large corporations.
This article delves into the world of network CompTIA, exploring its significance, certifications, and the path to building a successful career in this dynamic field.
The Importance of Network CompTIA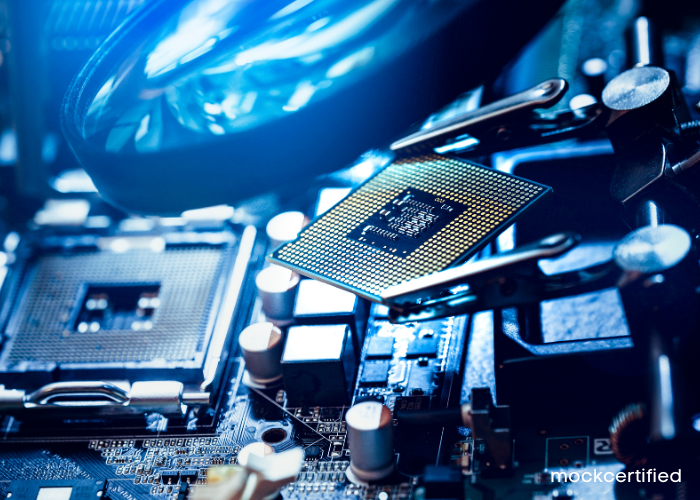 In the ever-evolving IT landscape, network CompTIA plays a crucial role in ensuring the smooth operation and security of computer networks.
It comprises the knowledge and abilities required to construct, configure, troubleshoot, and manage network infrastructures.
With proper training and certifications, professionals can demonstrate their expertise and become valuable assets in the IT industry.
CompTIA Certifications
CompTIA offers a diverse range of certifications that validate different areas of IT knowledge and skills. Here are some notable certifications within the network CompTIA domain:
CompTIA A+
CompTIA A+ certification serves as an entry point for individuals looking to start a career in IT support and technical roles. It covers foundational knowledge of hardware, software, networking, and security.
This certification establishes a solid understanding of computer systems and prepares individuals for more advanced CompTIA certifications.
CompTIA Network+
CompTIA Network+ certification validates the skills required to design, configure, manage, and troubleshoot wired and wireless networks. It covers topics such as network architecture, protocols, devices, and security.
Network+ is highly regarded as a vendor-neutral certification, making it applicable to various networking technologies and environments.
CompTIA Security+
CompTIA Security+ certification focuses on the knowledge and skills necessary for implementing and maintaining cybersecurity measures.
Among other things, it covers network security, threats and vulnerabilities, access control, cryptography, and incident response. Security+ is widely recognized as a benchmark for entry-level cybersecurity positions.
CompTIA Cloud
CompTIA Cloud+ certification is designed for professionals who work with cloud technologies. It covers the skills required to deploy, secure, and manage cloud infrastructures.
This certification encompasses topics such as virtualization, infrastructure, security, resource management, and troubleshooting.
Know more about highly demanded IT certifications in the industry right now!
Benefits of Network CompTIA Certifications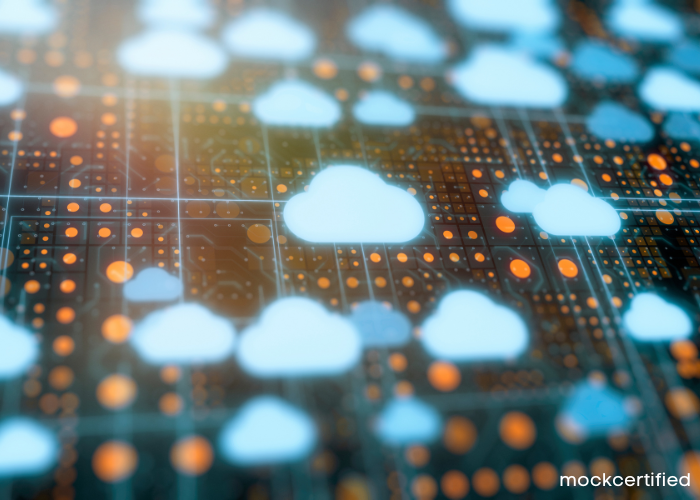 Obtaining network CompTIA certifications offers numerous advantages for professionals in the IT industry. Here are some key benefits:
Enhanced Knowledge: CompTIA certifications provide in-depth knowledge and understanding of specific areas within the network domain, enabling professionals to excel in their roles.
Industry Recognition: CompTIA certifications are widely recognized and respected by employers, showcasing a candidate's expertise and dedication to the field.
Career Advancement: With network CompTIA certifications, professionals can open doors to new career opportunities and potentially earn higher salaries.
Vendor-Neutral Skills: CompTIA certifications focus on fundamental principles, making the acquired skills applicable across various technology platforms and vendors.
Validation of Skills: By earning a CompTIA certification, professionals validate their skills and knowledge, providing a competitive edge in the job market.
Career Opportunities
Network CompTIA certifications pave the way for exciting career paths in the IT industry. Here are some potential job roles that professionals can pursue:
Network Administrator
Network Engineer
Systems Administrator
Security Analyst
Cloud Engineer
IT Consultant
Help Desk Technician
Technical Support Specialist
These roles span across industries such as finance, healthcare, government, telecommunications, and more.
Steps to Prepare for CompTIA Certification
To maximize your chances of success in earning a network CompTIA certification, it is crucial to follow a well-structured preparation plan. Here are the steps you can take:
Research and Understand the Certification Path
Start by researching the specific CompTIA certification you wish to pursue. Understand the prerequisites, exam objectives, and the knowledge areas that will be covered in the certification.
Enroll in Authorized Training Courses
Consider enrolling in authorized training courses offered by CompTIA or accredited training providers. These courses include extensive education as well as hands-on experience, preparing you for the certification test.
Obtain Study Materials
Acquire study materials such as textbooks, online resources, practice exams, and study guides. These resources will help you grasp the required knowledge and reinforce your understanding of the exam topics.
Practice with Hands-on Experience
Gain practical experience by setting up a lab environment where you can practice configuring and troubleshooting network components. Hands-on experience is crucial for cementing your abilities and improving your confidence.
Take Practice Exams
Utilize practice exams to assess your knowledge and identify areas that require further improvement. Practice exams simulate the actual certification exam environment, allowing you to familiarize yourself with the format and time constraints.
Schedule and Pass the Certification Exam
Once you feel prepared, schedule your certification exam and take the necessary steps to ensure success. Be sure to review all the exam objectives, refresh your knowledge, and approach the exam with confidence.
Career Progression in Network CompTIA
Network CompTIA certifications serve as stepping stones for career progression. As you gain experience and additional certifications, you can aim for more advanced roles and responsibilities.
Continuously expanding your knowledge and staying updated with emerging technologies will help you stay competitive and advance in your career.
Industry Trends and Emerging Technologies
The field of network CompTIA is dynamic and constantly evolving. To flourish in this sector, you must remain current on industry trends and developing technology.
Conclusion
Network CompTIA certifications are a gateway to a rewarding and successful career in the field of IT.
From the foundational CompTIA A+ certification to the more advanced Network+ and Security+ certifications, each level offers unique knowledge and skills that can propel your professional growth.
By obtaining Network CompTIA certifications, you gain a competitive advantage in the job market, as these certifications are recognized globally and respected by employers across various industries.
The certification process improves your abilities to build, debug, and protect computer networks, making you a valuable addition to any firm.
To prepare for Network CompTIA exams, it is crucial to follow a well-structured study plan. Self-study using official CompTIA resources, such as study guides and practice exams, is essential.
Additionally, enrolling in training courses offered by authorized CompTIA learning partners provides expert guidance and hands-on experience.
Practice examinations are essential in exam preparation since they allow you to check your knowledge and discover areas for development.
They also help you become familiar with the exam format and build confidence in your abilities. Utilize practice exams as a tool to reinforce your understanding of key concepts.
To increase your chances of success, create a study plan that outlines the topics to cover and sets achievable milestones.
To support your study, employ a variety of materials, such as textbooks, internet articles, and video lessons. Engaging with online communities and forums dedicated to CompTIA certifications can provide valuable support and insights.
In conclusion, Network CompTIA certifications provide a solid foundation and specialized knowledge in networking and cybersecurity. They open doors to diverse career opportunities and are highly regarded by employers. By investing time and effort into exam preparation, you can unlock the path to a successful IT career.
If you've enjoyed reading this blog, click for more here.