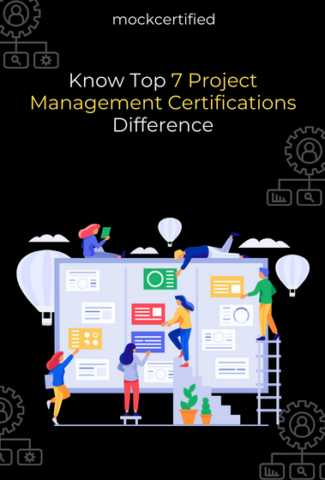 If you're seeking a career change or aiming to progress in project management, obtaining certifications can significantly expand your opportunities for professional growth. They validate an individual's knowledge, skills, and expertise in managing projects effectively.
However, with a variety of project management certifications available, it can be challenging to understand the differences between them. In this article, we will provide a detailed comparison of some popular project management certifications: CAPM, PMP®, Scrum Master, PRINCE2, PMI-ACP, PgMP, and PMI-RMP.
                                                                                                 Table: Comparison of Project Management Certifications
Certification
Description
Focus
Eligibility
Level
Validity
Conducted By 

CAPM 

Certified Associate in Project Management
Foundation-level certification for entry-level project managers
High-level overview of project management processes
High school diploma or global equivalent
Foundation/Entry
Renew every five years
PMI 
www.pmi.org

PMP

Project Management Professional
Globally recognized certification for experienced project managers.
In-depth knowledge of project management processes, methodologies, and best practices
Four-year degree (or equivalent) and 36 months of project management experience
Mid/Senior
Earn professional development units (PDUs) every three years
PMI
www.pmi.org

Scrum Master

Certification for Agile practitioners adopting Scrum methodology
Mastery in Scrum framework and ability to facilitate Agile project teams
No specific prerequisites
Mid/Senior
Annually Renewed
Scrum Alliance
www.scrumalliance.org

PRINCE2

Projects IN Controlled Environment

Widely used project management methodology.
Comprehensive understanding of PRINCE2 principles and processes

No specific prerequisites
Mid/Senior
No renewal required
AXELOS
www.axelos.com

PMI-ACP

Agile Certified Practitioner
Certification for Agile practitioners with experience in Agile methodologies.
Knowledge of Agile principles, practices, tools, and techniques
2,000 hours of general project experience and 1,500 hours of Agile project experience
Mid/Senior
Earn PDUs every three years
PMI
www.pmi.org

PgMP

Program Management Professional
Certification for experienced program managers.
Ability to manage complex programs and align them with organizational goals
Four-year degree (or equivalent) and 48 months of program management experience
Advanced/Senior
Earn PDUs every three years
PMI
www.pmi.org

PMI-RMP

Risk Management Professional
Certification for professionals specializing in project risk management.
Expertise in identifying and mitigating project risks
Secondary degree (high school diploma or global equivalent) and 4,500 hours of project risk management experience
Advanced/Senior
Earn PDUs every three years
PMI
www.pmi.org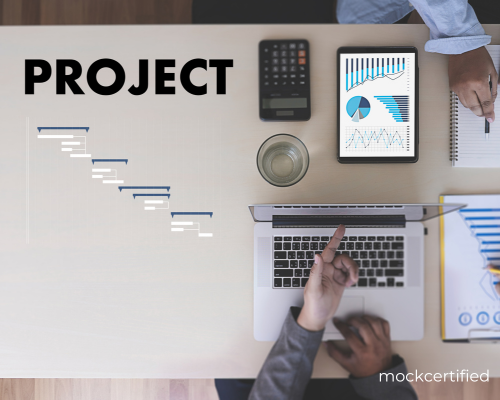 Understanding the Differences
CAPM (Certified Associate in Project Management)
The CAPM certification serves as an entry point into the world of project management. It offers a foundational understanding of project management processes but doesn't require extensive experience. CAPM holders gain valuable knowledge about project management and can contribute to project teams effectively. This certification is best suited for freshers or individuals with minimal project management experience.
PMP® (Project Management Professional)
PMP® is the most globally recognized project management certification. It signifies a higher level of experience and knowledge in project management. PMP® holders demonstrate proficiency in project planning, execution, monitoring, and control. This certification is ideal for experienced project managers who aim to advance their careers and lead complex projects.
Take this low-cost effective PMP mock test now! If you achieve 75% score in this then you're are ready for the PMP exam.
Scrum Master
The Scrum Master certification focuses on Agile project management practices, specifically the Scrum framework. Scrum Masters facilitate Agile project teams, ensuring smooth collaboration, and removing any impediments that may hinder progress. This certification is suitable for professionals involved in Agile projects or those transitioning to Agile methodologies.
PRINCE2® (Projects IN Controlled Environments)
PRINCE2® is a widely used project management methodology that provides a structured approach to managing projects. It emphasizes control, accountability, and effective communication. PRINCE2® certification is beneficial for professionals working in organizations that follow PRINCE2® practices.
PMI-ACP® (Agile Certified Practitioner)
The PMI-ACP® certification recognizes professionals with Agile project management experience. It covers various Agile methodologies like Scrum, Kanban, Lean, and others. PMI-ACP® holders demonstrate their ability to adapt and deliver successful projects in dynamic environments.
PgMP® (Program Management Professional)
The PgMP® certification focuses on program management. Program managers oversee multiple related projects, aligning them with strategic objectives. PgMP® holders possess advanced skills in program management and can handle complex initiatives that span across various projects.
PMI-RMP® (Risk Management Professional)
The PMI-RMP® certification validates expertise in project risk management. Risk management professionals with this certification can effectively identify, assess, and mitigate risks to ensure project success. PMI-RMP® holders contribute to minimizing uncertainties and maximizing opportunities.
The best way to prepare yourself for PMI risk management is to take mock tests. It will teach you time management, familiarise you with the exam format and find areas of improvement. Take this free PMI risk management test now!
In the realm of project management, certifications hold immense value in showcasing one's skills and expertise. Each certification discussed in this article offers unique benefits and caters to different career stages and project management approaches. Whether you are starting your project management journey or looking to enhance your skills further, these certifications provide a clear pathway to professional growth and recognition.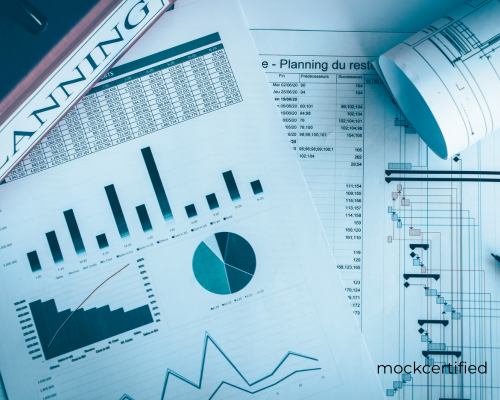 Is it necessary to obtain multiple project management certifications?
Obtaining multiple certifications can broaden your knowledge and enhance your career prospects. However, it is not mandatory to acquire multiple certifications. Choose certifications that align with your career goals and the project management methodologies you wish to specialize in.
Which project management certification is best for beginners?
For beginners in project management, the CAPM certification is an excellent starting point. It provides a solid foundation and understanding of project management processes, enabling individuals to contribute effectively to project teams.
Are project management certifications globally recognized?
Yes, project management certifications like PMP®, PRINCE2®, and others have global recognition. They are highly regarded by organizations worldwide and can open doors to various job opportunities.
Do project management certifications expire?
Most project management certifications require renewal to ensure professionals stay updated with the evolving industry practices. Renewal typically involves earning professional development units (PDUs) or retaking the certification exam after a specified period.
Can I transition from CAPM to PMP® certification?
Yes, CAPM certification holders can transition to the PMP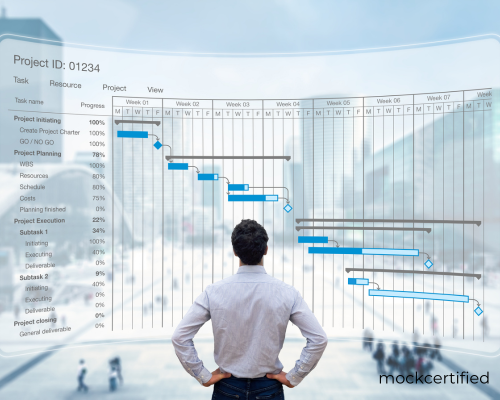 If you wish to embark your journey as project manger and have no experience, we got you covered! Click here for detailed guide on how to become an effective project manager with no experience beforehand.