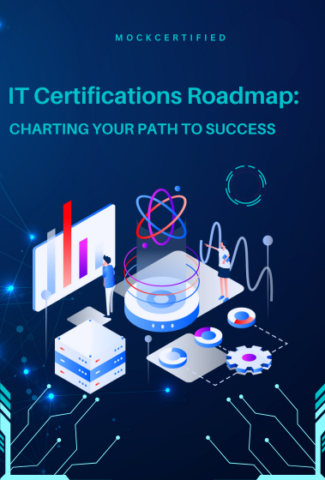 Table of Contents
IT certifications have become more important than ever due to the rapid advancement of technology.
Employers require professionals who possess the most recent skills and knowledge in their respective fields, and certifications are an excellent way to demonstrate one's expertise. It is only natural to be confused and not knowing where to start with so many different certifications available.
This post is intended to give you a roadmap for obtaining these certifications by describing the many certification pathways that are available and guiding you in choosing the best ones for your professional objectives.
Introduction
Since the IT world is always evolving, IT workers must refresh their skills and knowledge on a regular basis to stay competitive.
IT certifications are one method to prove your expertise and dedication to the industry. They improve your résumé, raise your earning potential, and offer chances for professional advancement.
The Importance of IT Certifications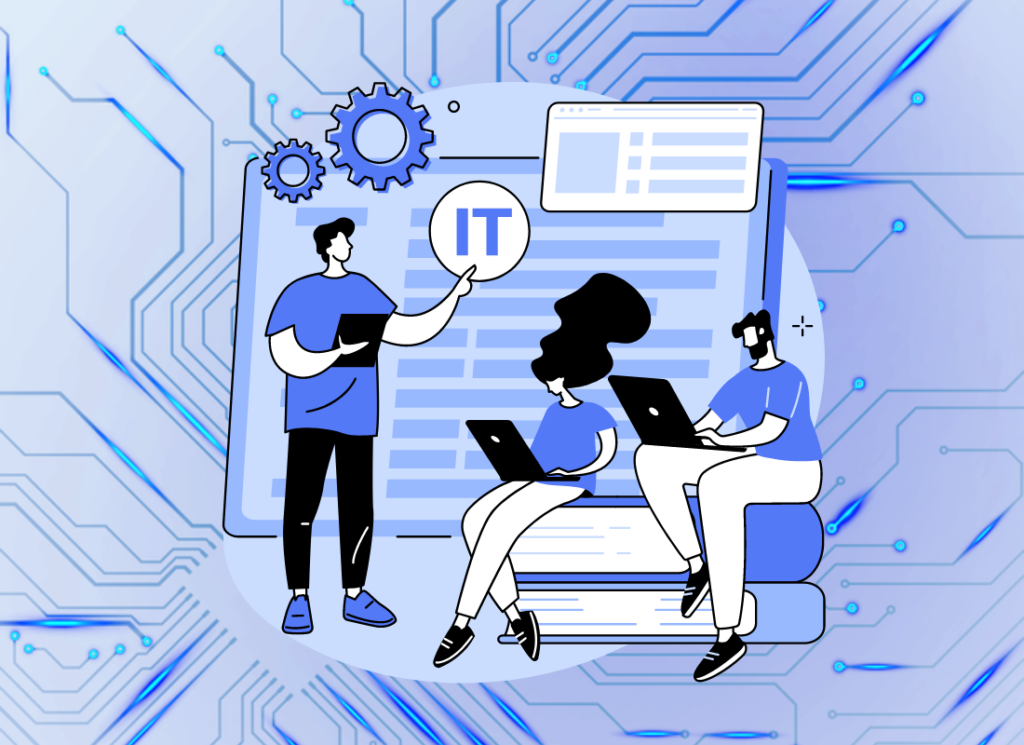 Businesses and job seekers may both benefit from IT certifications. With the help of certifications, job seekers may stand out from the crowd and demonstrate their subject-matter expertise.
Moreover, certifications can lead to higher salaries and increased job security. A survey by Global Knowledge found that qualified professionals make 15% more money than uncertified ones.
This is so that certificates may demonstrate to employers that you have the abilities and expertise necessary to do a great job at your work.
Searching for IT certifications fit for remote work? Click here.
The Importance of IT Certifications in the Job Market
In a competitive job market, employers seek candidates who possess the necessary skills and knowledge to thrive in their organizations. IT certifications provide a tangible demonstration of proficiency in specific technologies or methodologies, giving candidates a distinct advantage over their peers.
By obtaining an IT certification, professionals can showcase their commitment to continuous learning and professional development, which resonates with employers looking for individuals who stay abreast of industry trends and best practices.
Furthermore, IT certifications act as a validation of skills, providing employers with a standardized measure of a candidate's capabilities. They offer assurance that the certified individual possesses the required expertise to handle the demands of the job effectively.
In essence, IT certifications serve as a reliable benchmark, helping employers make informed hiring decisions and reducing the risk associated with selecting candidates solely based on their self-reported skills.
How IT Certifications Benefit Career Progression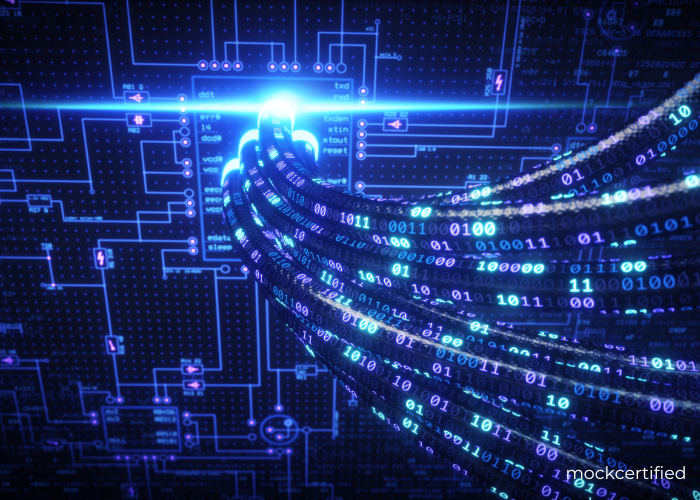 IT certifications play a vital role in fueling career progression by opening doors to new opportunities and increasing earning potential. Certified professionals are often viewed as more credible and competent in their respective fields, positioning them for career advancement. Here are some key ways in which IT certifications can benefit your career progression:
Enhanced Marketability: IT certifications make you stand out among job applicants and provide a competitive edge. They serve as proof of your expertise, increasing your marketability to potential employers and improving your chances of securing desired roles.
Career Advancement: With IT certifications, you become eligible for a broader range of job opportunities, including promotions and leadership roles. Employers value certified professionals who can contribute to the success of their organizations through their specialized knowledge.
Expanded Skill Set: Pursuing IT certifications exposes you to new technologies, tools, and methodologies. This expanded skill set equips you with the latest industry knowledge and enables you to take on challenging projects and responsibilities.
Networking Opportunities: Engaging in certification programs often involves connecting with a community of like-minded professionals. This networking opportunity can lead to valuable industry connections, mentorship, and collaboration, all of which can further accelerate your career growth.
Higher Earning Potential: IT certifications are often associated with higher earning potential. Certified professionals typically command higher salaries due to their specialized skills, expertise, and increased market value.
IT Certifications Beyond Technical Roles
Contrary to common belief, IT certifications are not exclusively relevant for technical roles. While technical certifications, such as those related to network administration or cybersecurity, are highly sought after in the IT industry, there is a wide range of certifications that cater to various domains and roles. Here are a few examples:
Project Management: Project management certifications, such as Project Management Professional (PMP) or Certified ScrumMaster (CSM), are valuable for professionals involved in managing IT projects. These certifications validate skills in planning, executing, and delivering projects successfully.
Data Analysis: Certifications like Certified Data Analyst (CDA) or Microsoft Certified: Data Analyst Associate demonstrate proficiency in data analysis techniques and tools. These certifications are relevant for professionals involved in data-driven decision-making and business intelligence.
IT Service Management: IT service management certifications, such as ITIL Foundation or Certified in the Governance of Enterprise IT (CGEIT), focus on managing IT services and aligning them with business objectives. These certifications are valuable for professionals responsible for IT service delivery and governance.
Cloud Computing: Cloud computing certifications, such as AWS Certified Solutions Architect or Microsoft Certified: Azure Administrator, validate expertise in cloud platforms and services. As businesses increasingly adopt cloud technology, these certifications are relevant for professionals involved in cloud deployment and management.
Different Types of IT Certifications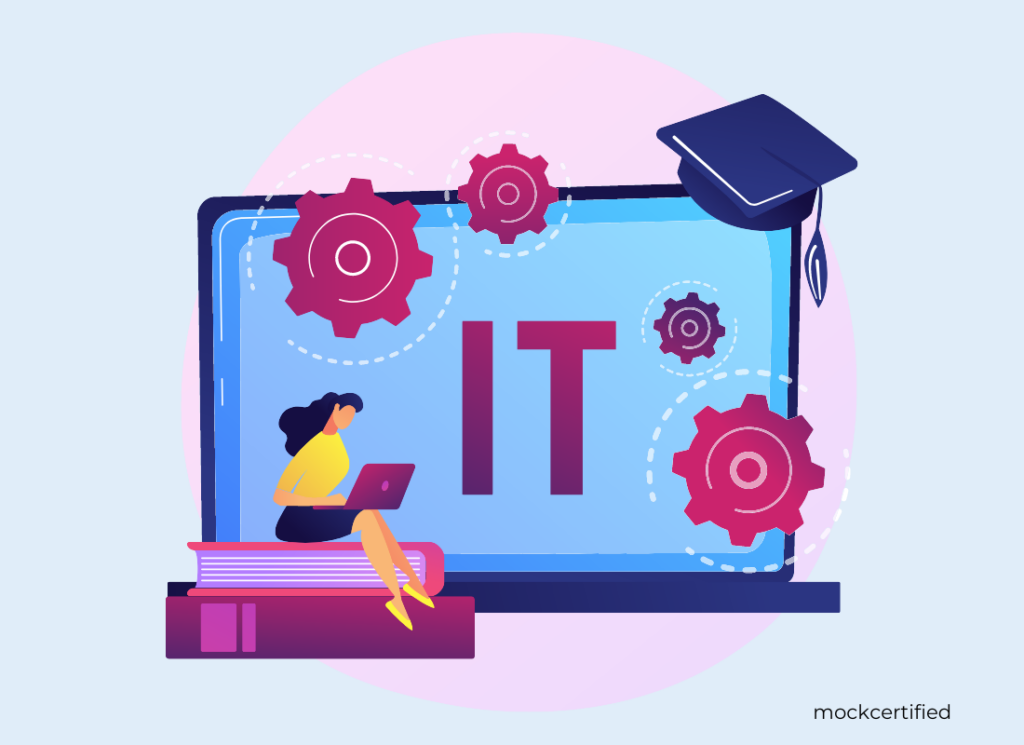 Below are some examples of different IT certificates, such as vendor-specific, vendor-neutral, and professional certifications.
Vendor-Specific Certifications
Vendor-specific certifications are tied to a specific technology vendor, such as Microsoft or Cisco. These certifications demonstrate your expertise in that vendor's technology and are often required for specific job roles.
For instance, a Microsoft Certified Solutions Expert (MCSE) certification is required for many Microsoft-related job roles.
Vendor-Neutral Certifications
Vendor-neutral certifications are not tied to a particular vendor and instead concentrate on general IT skills and knowledge. These certifications are often required for more general IT roles, such as network administrator or security analyst.
Examples of vendor-neutral certifications include CompTIA A+, Network+, and Security+.
Professional Certifications
Professional certifications in IT concentrate on a specific skill or area of knowledge. Higher-level positions like IT manager or director frequently call for these qualifications.
Project Management Professional (PMP) and Certified Information Systems Security Professional (CISSP) are two examples of professional qualifications (PMP).
Selecting the Right Certification Path
It might be difficult to choose the right certification path, but it's important to think about your professional goals, evaluate your present abilities and knowledge, and investigate industry trends before making a choice.
Consider Your Career Goals
Consider your long-term professional objectives and how qualifications could help you reach them.
A CISSP certification, for instance, would be a great opportunity to show off your knowledge of cybersecurity and enhance your career in this area if you are interested in it.
Evaluate Your Existing Skills and Knowledge
It's crucial to assess your present abilities and knowledge before obtaining a certification. You might be able to bypass some introductory-level certificates and move right on to more advanced ones if you already have a certain degree of skill.
Research Industry Trends
While choosing the best certification course, researching market trends is extremely crucial.
Knowing which credentials will provide you the greatest professional chances is essential since some certificates may be more in demand in different areas.
Top IT Certifications by Category in 2023
Here are some of the top IT certifications in various categories and the benefits they carry:
Networking
Cisco Certified Network Associate (CCNA):
Strong foundation in networking concepts and protocols.
Recognition as a competent networking professional.
Ability to configure and troubleshoot networks.
Cisco Certified Network Professional (CCNP):
Advanced skills in managing complex networks.
Expertise in designing and optimizing network solutions.
Higher earning potential and career advancement.
Fundamental understanding of networking essentials.
Globally recognized entry-level certification.
Versatile skills applicable to various networking roles.
Cloud Computing
Amazon Web Services Certified Solutions Architect:
Expertise in designing scalable AWS solutions.
High demand for AWS cloud architects in industry.
Enhanced career opportunities in cloud technology.
Microsoft Certified: Azure Solutions Architect Expert:
Mastery in designing solutions on Azure cloud platform.
Valued credential for Azure-focused roles.
Capability to create secure, high-performing Azure solutions.
Google Cloud Certified – Professional Cloud Architect:
Proficiency in designing and managing Google Cloud solutions.
In-demand skills for organizations using Google Cloud services.
Ability to optimize business processes with cloud technology.
Cybersecurity
Certified Information Systems Security Professional (CISSP):
Mastery in information security and risk management.
Globally recognized certification for cybersecurity experts.
Opens doors to diverse roles in security management.
Certified Ethical Hacker (CEH):
Skillset to identify and address vulnerabilities proactively.
Opportunities in ethical hacking and penetration testing.
Valuable contribution to securing systems and networks.
CompTIA Security+:
Essential knowledge of cybersecurity fundamentals.
Suitable for entry-level IT security roles.
Builds foundation for advanced cybersecurity certifications.
Project Management
Project Management Professional (PMP):
Globally recognized certification for project managers.
Mastery in project management processes and methodologies.
Enhanced job opportunities and credibility.
[Take the 200-MCQ based PMP test for free]
Certified Associate in Project Management (CAPM):
Fundamental understanding of project management principles.
Excellent starting point for a project management career.
Builds confidence in contributing to successful projects.
PRINCE2 Foundation/Practitioner:
Structured project management framework applicable across industries.
Enhanced control over project processes and outcomes.
Skills to tailor PRINCE2 for specific project needs.
Data Analytics
Certified Analytics Professional (CAP):
Validation of skills in data analysis, interpretation, and modeling.
Industry-recognized certification for data professionals.
Improved ability to make data-driven business decisions.
Certified Data Management Professional (CDMP):
Expertise in data management best practices and strategies.
Credibility in managing and ensuring data quality.
Alignment with industry standards and data governance frameworks.
Microsoft Certified: Azure Data Scientist Associate:
Expertise in designing and implementing machine learning models on Azure.
In-demand skills for leveraging data science and AI technologies.
Ability to analyze and interpret complex data to drive business insights and decisions.
Tips for Exam Preparation
Preparing for IT certification exams can be challenging, but there are several things you can do to make the process easier:
Developing a study plan is critical to ensuring that you're adequately prepared for the exam. Schedule regular study sessions and set achievable goals for each session.
Utilise Exam Prep Resources
There are numerous resources available to help you prepare for IT certification exams, including study guides, online courses, and practice exams. Utilise these resources to develop a thorough understanding of the exam content.
The use of practice exams is a great approach to evaluate your knowledge of the exam's subject matter and pinpoint any areas that can benefit from further study.
Anxiety on test day can be a major obstacle to achievement. You can feel more confident and at ease by taking actions to control your anxiety, such as obtaining a good night's sleep and showing up early to the exam location.
Conclusion
IT certifications are critical for demonstrating your expertise and advancing your career in the field of IT. By following the roadmap outlined provided in this blog, you can select the appropriate certification path and prepare effectively for your certification exams.
Are there IT certifications specifically designed for beginners in the field?
Yes, there are entry-level IT certifications that cater to individuals who are new to the field. These certifications provide a solid foundation and can help kickstart your IT career.
Can I pursue multiple IT certifications simultaneously?
Yes, you can pursue multiple certifications simultaneously. However, it's important to manage your time effectively and ensure that you have the necessary knowledge and experience to succeed in each certification.
Do IT certifications expire?
Many IT certifications have expiration dates and require periodic renewal or recertification to ensure that professionals stay updated with evolving technologies and best practices.
Are IT certifications expensive to obtain?
The cost of IT certifications varies depending on the vendor and the level of certification. While some certifications can be costly, they are often considered a worthwhile investment in your career growth.
Are there any prerequisites for pursuing IT certifications?
Some certifications have prerequisites, such as previous certifications or a certain level of professional experience. Make sure to review the requirements for each certification you are interested in pursuing.
How do employers recognize and value IT certifications?
Employers do recognize the value of IT certifications as they provide a standardized measure of skills and knowledge. Many employers usually seek candidates with relevant certifications during the hiring process.